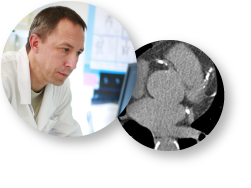 OPPORTUNITY POOL
The overarching goal of the new CRIC Opportunity Pool Program (CRIC OPP) is to engage the broader research community, including investigators who have not previously worked in the area of Chronic Kidney Disease (CKD) epidemiology as well as those from outside the field of nephrology, in novel investigations involving CRIC participant data.
The Chronic Renal Insufficiencey Cohort Study Opportunity Pool Program is no longer accepting letters of intent for the 2019 offering. Please check back in 2020 for the next offering.
Submitting Full Applications
If you were invited to submit a full application, please refer to the email invitation that you received for full application submission instructions.
To aid you as you prepare your submission, please refer to the following resources:

Full applications must be submitted by 5:00PM (local time of the submitting institution) on June 3, 2019.
For questions, please contact:
Chronic Renal Insufficiency Cohort Study
Scientific and Data Coordinating Center
Perelman School of Medicine at
The University of Pennsylvania
cricprog@pennmedicine.upenn.edu